Drive Quality Website Traffic
AutoSweet's Inventory Marketing service is designed to help independent and franchise dealerships drive high-quality website traffic from a variety of platforms. 
We drive more traffic for less with Dynamic Search Ads on Google.

AutoSweet also uses Facebook and Instagram to capture in-market shoppers and sends them to your website.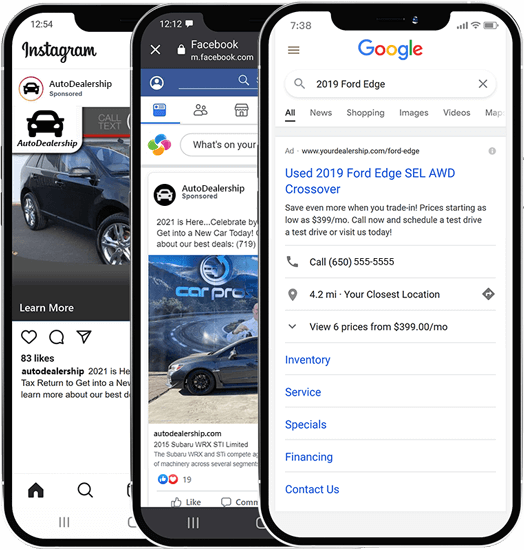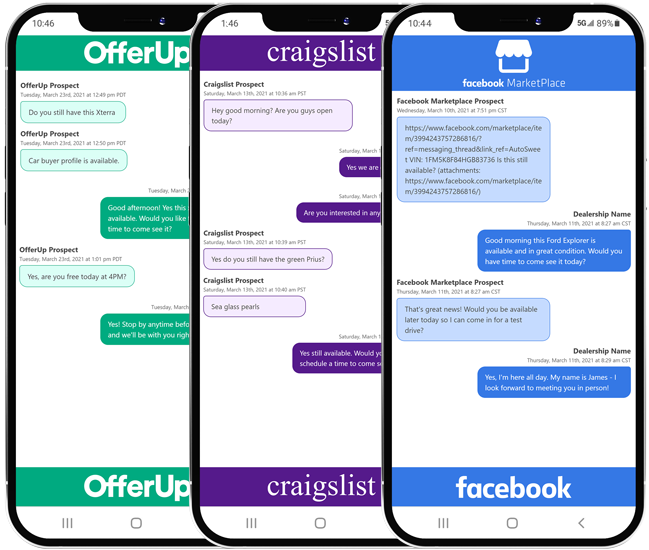 Convert Traffic to Low-Funnel Leads​
The second approach to AutoSweet's Inventory Marketing service to convert dealership website traffic into low funnel leads. Different people search differently, diversify your inventory on low funnel lead sites like: Facebook Marketplace, Craigslist and OfferUp.
Keep your dealership's inventory top of mind throughout the path to purchase with dynamic display retargeting on Facebook and Instagram.
We'll get shoppers to reach out to you without them having to leave the app and drop the lead forms directly into your CRM!
Verify Offline Sales From Online Advertising
AutoSweet takes the guesswork out of automotive online marketing. Measure your automotive digital marketing to offline attribution.

AutoSweet is able to safely and securely connect to your DMS to show shoppers who were served ads, how they interacted with the ad and hashed sales data in real time.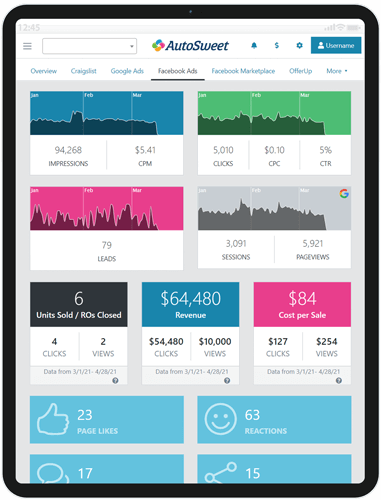 Ready to see how AutoSweet can help get more traffic to your website and generate more leads that result in sales?